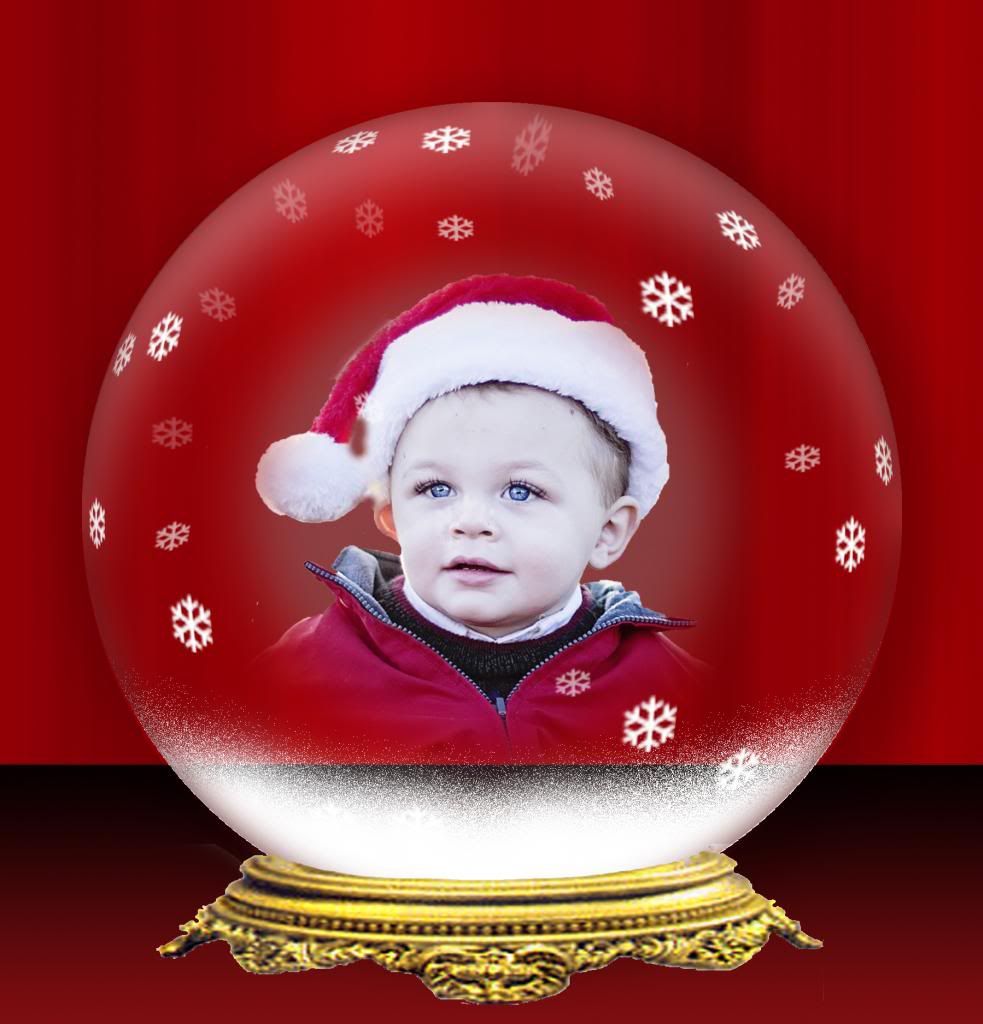 To learn more about photography and get some great FREEBIES,
sign up to receive my NEW Newsletter.
The sign-up form is on the upper right of this blog.
Last Christmas Eve I posted this wonderful snowglobe idea,
but knew it was too late for people to actually use it
for Christmas cards...
So I decided to repost the information in time for you
to try this fun technique this year for holiday cards.
I found it on a fabulous website called
They did all the work and all you have to do is add
your own photo like I did with adorable Santa Preston.
I love that you can also modify the snowglobe
like subtracting some snowflakes or adding more at the bottom.
In the next photo, I added one of my snow overlays to make it look snowy.
You can get my free snow overlays
You can also add text to personalize
your holiday card.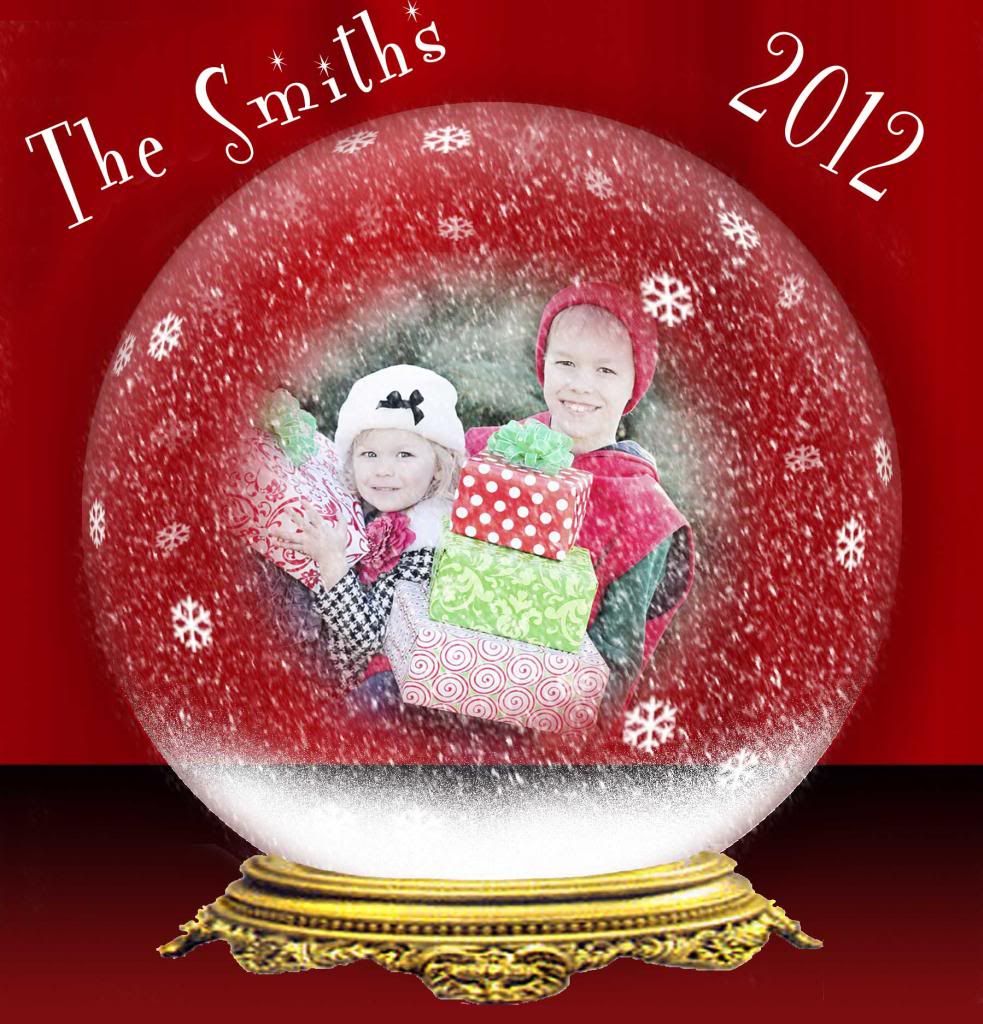 I appreciate all who share their
talents with others...such a great holiday project!
Thanks, Extreme Cards and Papercrafting!