Little Isabel is turning four on Christmas Eve
and I wanted her birthday portrait to be special.
So, I added a magic glitter trail!
I simply loaded some
sparkle brushes into Photoshop (You can also use Elements.)
and started stamping them onto a new layer.
I got my free sparkle brushes
here.
It was lots of fun!
I had sewn an angel costume for my daughter when she was in
second grade and I still have it.
I created a magic wand by gluing a star Christmas ornament
onto the end of a thin piece of plastic tubing and wrapping it
in gold ribbon.
I took this photo of Isabel in my backyard: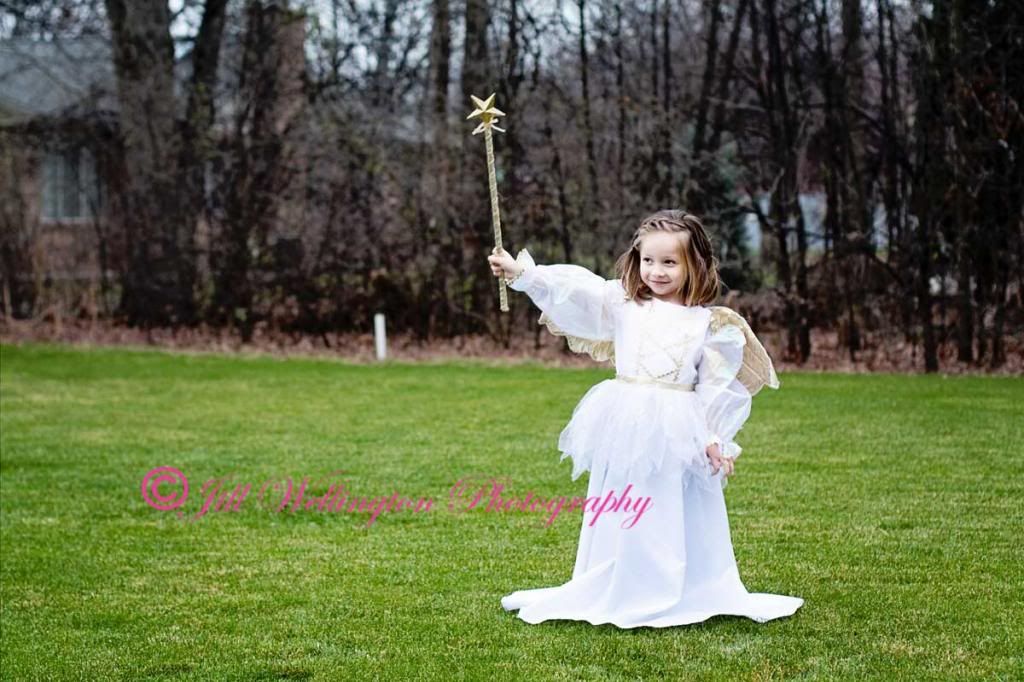 I cloned out the house to the left and the patches of blue sky.
I felt the sparkles would show up better against a dark background.
I mixed a few gold sparkles in and did a slight gaussian blur
on that layer...like 3 pixels.
Then I used a soft brush to paint the grass white to look like snow.
I think it gave her an angelic look.
Above, I added some white haze and snow.
I Googled "halo png." to find the halo.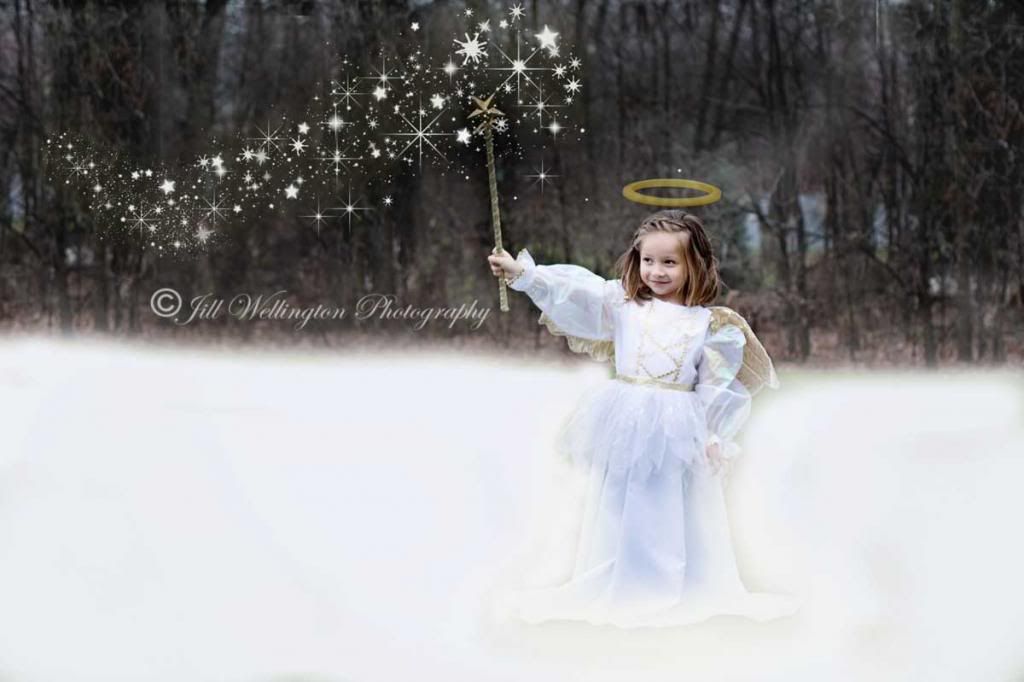 Then I tried it with my grandniece Fiona in
her Christmas portrait: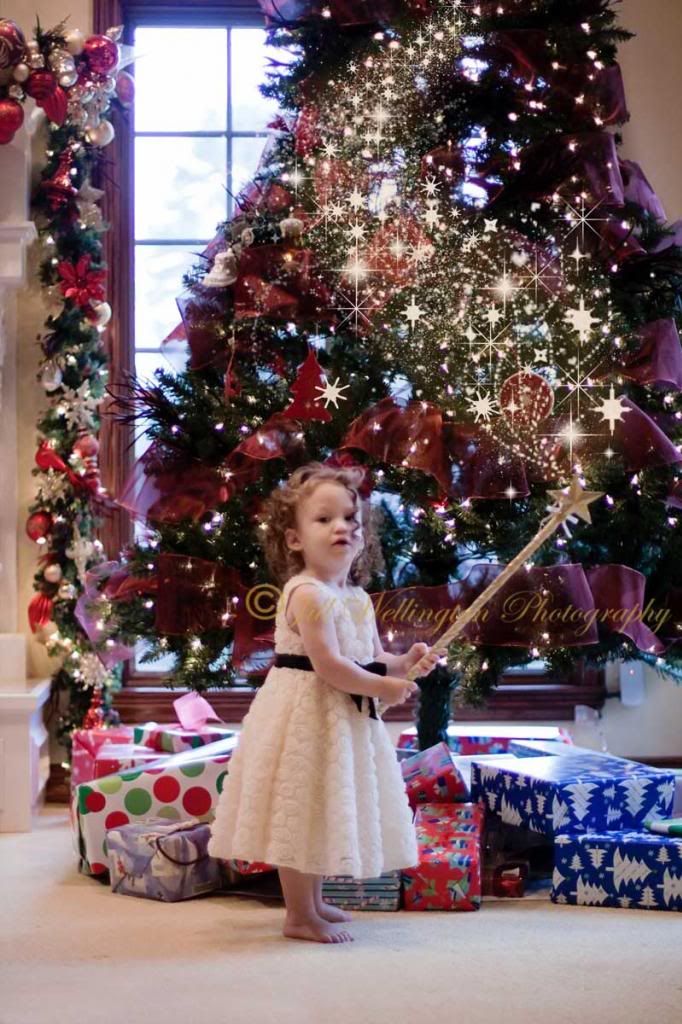 I remembered a shoot I did last summer with 2-year-old Genevieve
wearing butterfly wings and holding balloons.
I cloned out the balloons....moved the magic wand from
Isabel's photo to this one and created this: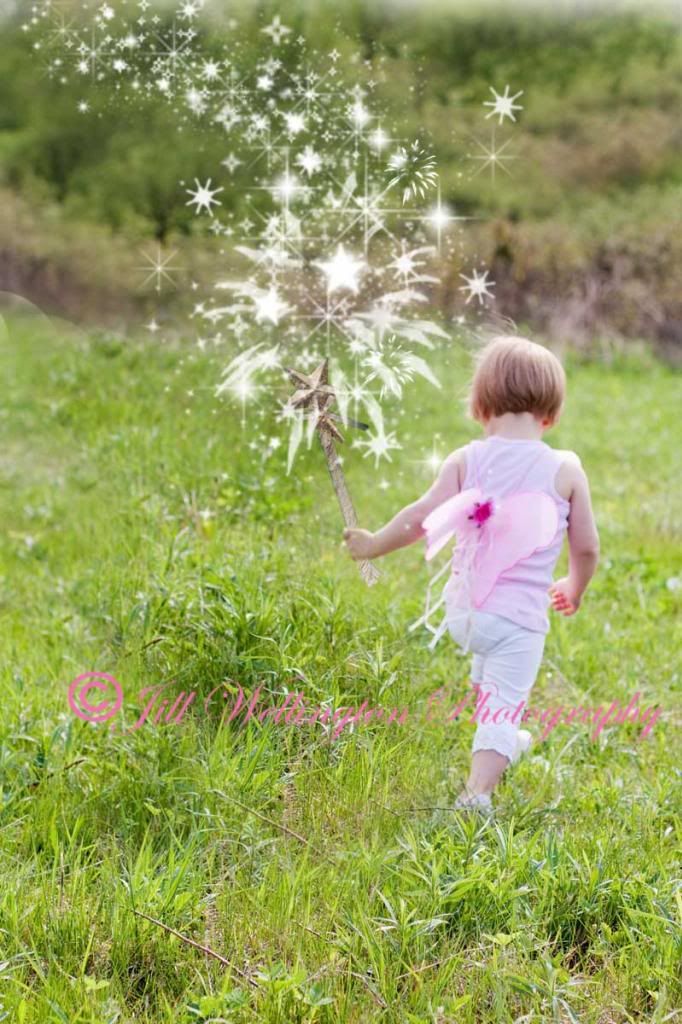 Then I thought of COLORED sparkles!
WHAT FUN!
Here's a special effect that is fun to try to give that ethereal look: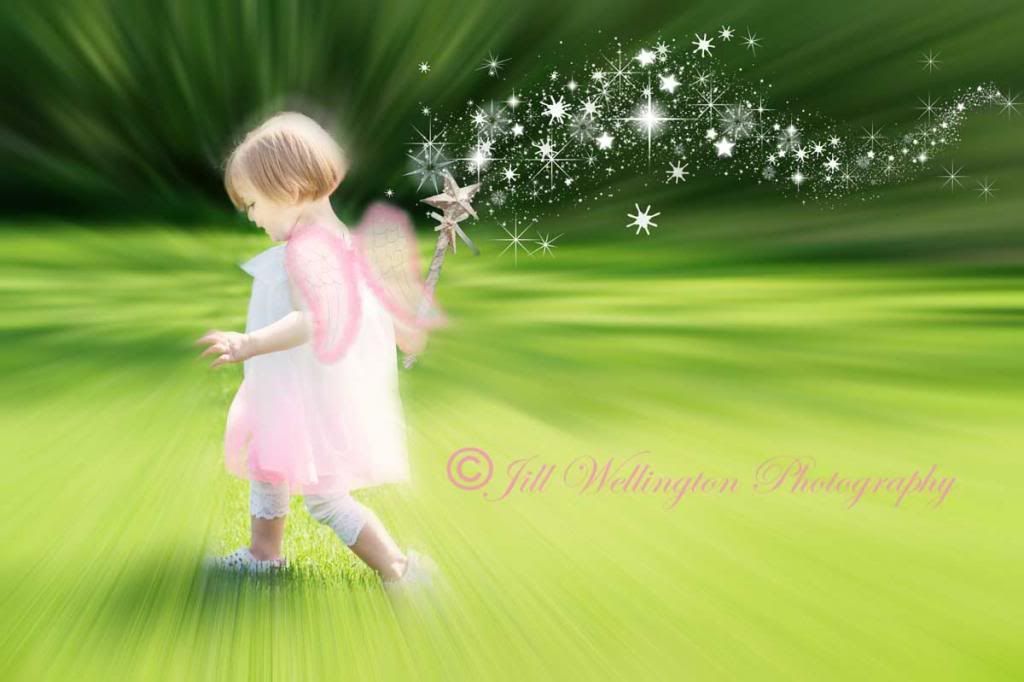 If you don't want to create this yourself, you can purchase
I hope this inspires you to come up with even more
ideas for using these magic sparkles...
especially at Christmas!